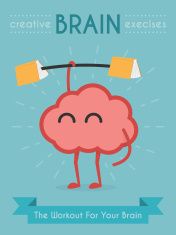 Do you really want to experience a good aerobic workout that is good for your brain? Well, try playing a musical instrument. Studies show that nothing gets the brain neurons fired up quite like playing a musical instrument. 
  
When you think of being in shape, what comes to mind? Maybe working out in the gym, or maybe yoga, or perhaps some other aerobic exercise for the body.  When you think of exercise for the brain, do you tend to think of things like reading, meditation, crossword puzzles, or maybe even listening to calming music. 
You see, the brain is basically split into two sections a left and right hemisphere. The left hemisphere which controls the functions of the right side of the body, and the right hemisphere controlling the left. Mathematical, analytical and logical processing are usually carried out in the left hemisphere, while spatial recognition, face recognition, sense perception, emotion processing and artistic functions usually occur in the right. And when playing a musical instrument, there are electrical impulses firing all over the brain in both hemispheres. [Interested in learning more about how the brain is wired, check out this great website I found]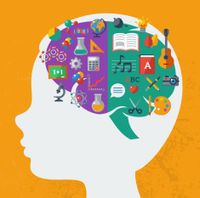 Here are some benefits to playing a musical instrument: 
Helps young developing minds to focus 

Helps a young person to learn discipline 

Helps with cognitive alertness 

Helps

 maintain physical flexibility 
  

It is literally aerobics for the brain! This could help students as well as adults in many other areas of life and academics.So the next time you think about working out, why not consider learning to play a musical instrument to get the brain fired up on all cylinders. Music is aerobics for YOUR brain. 
Watch this video

ps ~ Here's a real good book to read: The Power of Music by Elena Mannes